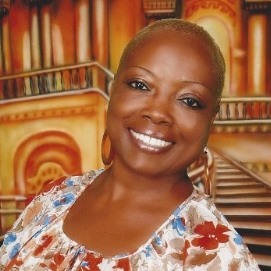 Master Barber and Loc Stylist
Ladies I will cut your hair to fit your facial shape.  Short, long or in between you will be and feel beautiful.  Please enjoy an eyebrow arch with a razor, its ok you will only feel my fingertips, oh yes you may fall asleep some say it's a little therapeutic.
Men enjoy your quiet time; it may be some jazz lightly whispering to match the tranquility in the room. You may only want a hair cut or shave. Please take time for yourself and enjoy a spa day in Mz Tinas chair please check the menu for Spa Day Packages for men and Women
I have been a lady barber stylist since 1999, its one of my passions and a god given talent.
I hope to see you soon!!
Testimonial
"Good day Tina,
I just wanted to say thank you for taking the time to make my hair look great today, I appreciate it, and I also appreciate you sharing your knowledge with me in regards to hair care as well as life, you are truly an inspiration. Stay blessed!"
Delano
Please text me via 562-760-2959
(As a stylist my hands are always working)
---